Meet the Team
Jacqueline Peterson

Special Advisor to the President
Jacqueline (Jackie) Peterson joined Providence College in 2018 as a consultant on diversity to provide interim leadership and oversight for the College's Office of Institutional Diversity. In this role, Ms. Peterson works closely with the President's Cabinet, especially with the Office of Mission and Ministry, and engages other key partners in the oversight and development of a clearer vision and strategic plan for diversity for use by a future vice president of institutional diversity, as well as for the staff, in the Office of Institutional Diversity's day to day operations.
Ms. Peterson brings to the College over thirty years of experience in higher education. In 2017, she retired as the vice president for student affairs and dean of students at the College of Holy Cross after a 20-year career there. Previously, Ms. Peterson held the same position for four years at Pitzer College in Claremont, CA. She began her career in higher education at Rensselaer Polytechnic Institute (RPI) in Troy, NY, where she held several positions over a ten-year span, the last of which was special assistant to the president/chief diversity officer.
Ms. Peterson holds a B.A. in Psychology from St. John Fisher College, an M.S. in Education from Nazareth College, and has completed course requirements for a Ph.D. with a focus on Urban and Environmental Studies from RPI. She also served as a commissioner of the New England Association of Schools and Colleges (NEASC).
Dr. Quincy A. Bevely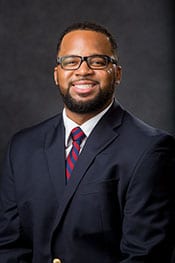 Assistant Vice President for Institutional Diversity & Title VI Coordinator
Dr. Bevely joined the Providence College (PC) community in July 2016 as the Assistant Dean of Students/Director of Cultural Education while also serving as a Title IX Deputy Coordinator. Dr. Bevely transitioned into the role of Assistant Vice President for Institutional Diversity and the Title VI Coordinator in March 2019. Dr. Bevely has a background in Student Affairs, specifically working in Housing and Dining Services at Kansas State University for 4 years and the Dean of Students Office at PC for 3 years.
Dr. Bevely brings to the Office of Institutional Diversity a blend of experiences through his intentionality in creating diverse formal and informal curricula spaces, inclusive programs, and equitable initiatives. Dr. Bevely serves as an Adjunct Professor at PC. He has facilitated courses in Global Studies, Elementary and Special Education, the Department of Western Civilization, and the Graduate Studies Program in Higher Education. In addition, Dr. Bevely co-directs the Dialogue, Inclusion, and Democracy (D.I.D.) Research Lab and Community D.I.D. Walls across the campus. The D.I.D. Lab critically engages PC community members with disputed questions using a deliberative, reflective, and community-based practice to foster civic discourse across differences. Outside of the classroom, Dr. Bevely is passionate about supporting underrepresented college students in their pursuit of higher education. Dr. Bevely has advised various multicultural organizations, which include the following: The Peer Mentoring Program (PMP), Horizons, The Student Congress, Brotherhood, and the Board of Multicultural Student Affairs (BMSA).
Dr. Bevely earned a B.A. in Psychology with a minor in Black Studies and an M.S.Ed. in Adult and Higher Education from Northern Illinois University. Dr. Bevely earned a Ph.D. in Counseling and Student Development from Kansas State University.
Perla Castillo Calderon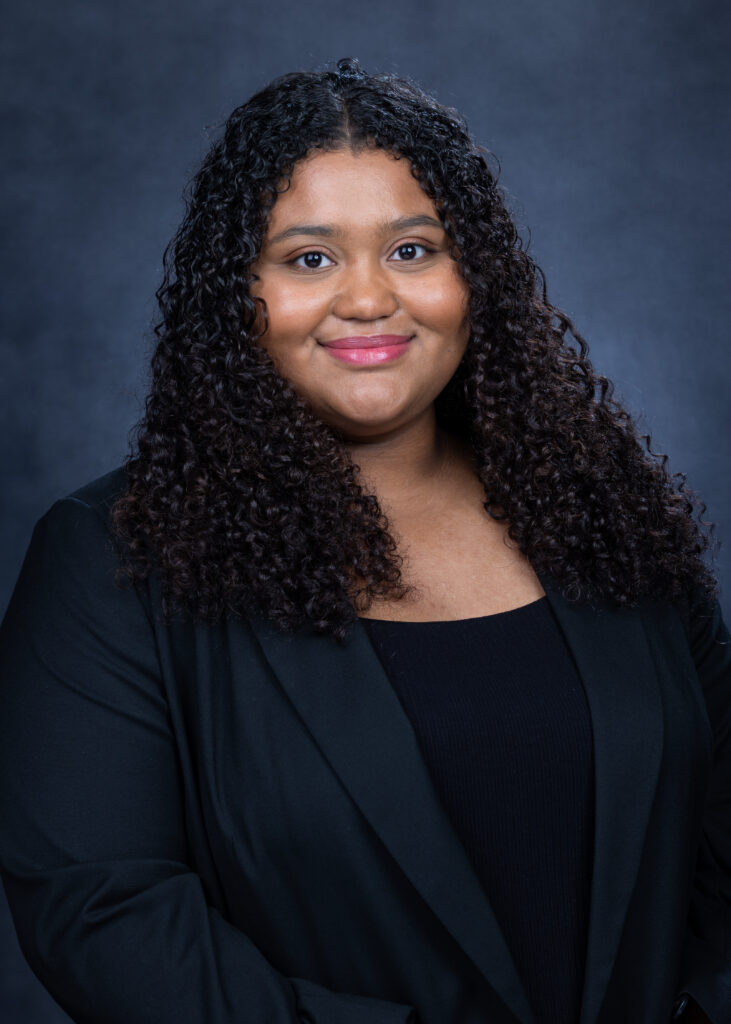 Assistant Director of Diversity, Equity, & Inclusion for Student Success
Perla Castillo Calderon is the Assistant Director of Diversity, Equity, and Inclusion for Student Success. Perla is a proud double Friar; she earned a B.A. in Public and Community Studies in 2020 and an M.Ed. in Higher Education in 2022 from Providence College. During Perla's graduate studies, she served as the Graduate Assistant for IDEI and the Graduate Intern at the Center for Global Education. Throughout her undergraduate years, Perla served as a Coordinator for the First-Generation Peer Mentoring Program (PMP), a first-generation group that supports students throughout their college journey, a Resident Assistant, and a Research Fellow for the Dialogue, Inclusion, and Democracy (DID) Wall.
Perla is excited to utilize the personal and professional experiences acquired at Providence College to create opportunities and educational experiences for students to engage in active citizenship to advance DEI and Student Success at Providence College.
Erin Corry
Director of DEI Education & Professional Development, LGBTQ+ Liaison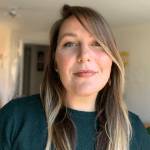 Erin Corry is the Director of DEI Education & Professional Development, LGBTQ+ Liaison, working through IDEI and Mission & Ministry. She and Professor Dana Dillon (Theological Praxis Consultant) will launch a multiphase coalition-building process to strengthen the College's inclusion and nurture of LGBTQ+ students, faculty, and staff.
Erin lives in the South Side of Providence with her two exhausting (but cute) toddlers. Erin holds a B.A. from Wheaton College (MA) in English, certificates from Gordon-Conwell Theological Seminary, and is a licensed birth doula through Shafia Monroe Consulting. She spent 8 years on staff with InterVarsity/USA, an interdenominational campus ministry, and oversaw student movements on campuses across Rhode Island and Southeast MA as the Associate Area Director with an aim to create faith-based communities that were truly multiethnic and inclusive to folx across the sexual and gender identity spectrum. She's the Director for Anti-Racism Research & Training through Sub: Culture Incorporated, a nonprofit that started to "clear the path for Black college students," and is passionate about developing white Americans in anti-racist discipleship. In her "free time," when she's not listening to podcasts about dismantling white supremacy or changing diapers, you'll find her driving away into the night to come alongside birthing families as a doula through her business Ezer Birth Collective.
Dr. Saaid Mendoza
Faculty in Residence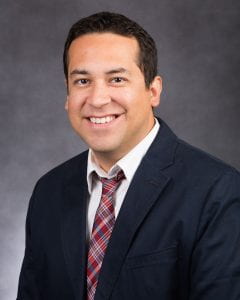 Dr. Saaid Mendoza joined Providence College in 2014 as an assistant professor of psychology. Dr. Mendoza earned a B.A. in Psychology from Rice University and a Ph.D. in Social & Organizational Psychology from NYU. Prior to joining the full-time faculty at Providence College, he completed a 4-year visiting assistant professorship at Amherst College.
Dr. Mendoza is the director and principle investigator of the Social Perception & Attitudes Lab, which conducts experimental research on intergroup bias. Specifically, the lab examines how stereotypes interact with goals and norms to influence our thoughts and behavior within social, academic, legal, political, and organizational contexts. Dr. Mendoza teaches undergraduate classes in Introduction to Psychology, Social Psychology, Industrial & Organizational Psychology, Research Design & Statistical Analysis, and a seminar on Stereotypes & Prejudice. Due to his expertise, Dr. Mendoza has given several presentations and workshop trainings to members of the Providence College community on issues of diversity, equity, and inclusion.
Sokeo Ros
Director for the Center at Moore Hall & Director of the PC Smith Hill Annex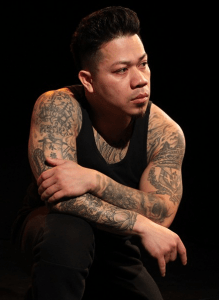 Sokeo was born in a Cambodian refugee camp in Thailand, arriving in the United States at the age of three. He has been performing and developing choreographies with professional dance companies ranging from Carriage house Performers to Everett since his sophomore year in high school. He is also the director of the hip-hop based company, Case Closed!, which he founded in 2004. His performance From Refugee Camp to Project, which tells of his experiences of being born in a Thailand refugee camp and living in an impoverished neighborhood in the US, has been adapted and performed throughout the country, including at Providence College in partnership with Asian Am, Center at Moore Hall, and School of Professional Studies. Sokeo's work as an educator focuses on teaching and mentoring K-12 students and incarcerated youth to help them understand their own experiences of trauma and develop healthy coping practices. Sokeo applies his knowledge of arts-based pedagogies, community organizing and nonviolence, and diverse artist communities in Rhode Island and Massachusetts to develop programming for the Center and advance our ability to support and empower PC students.
Dr. Christopher Chambers
Faculty in Residence — Center at Moore Hall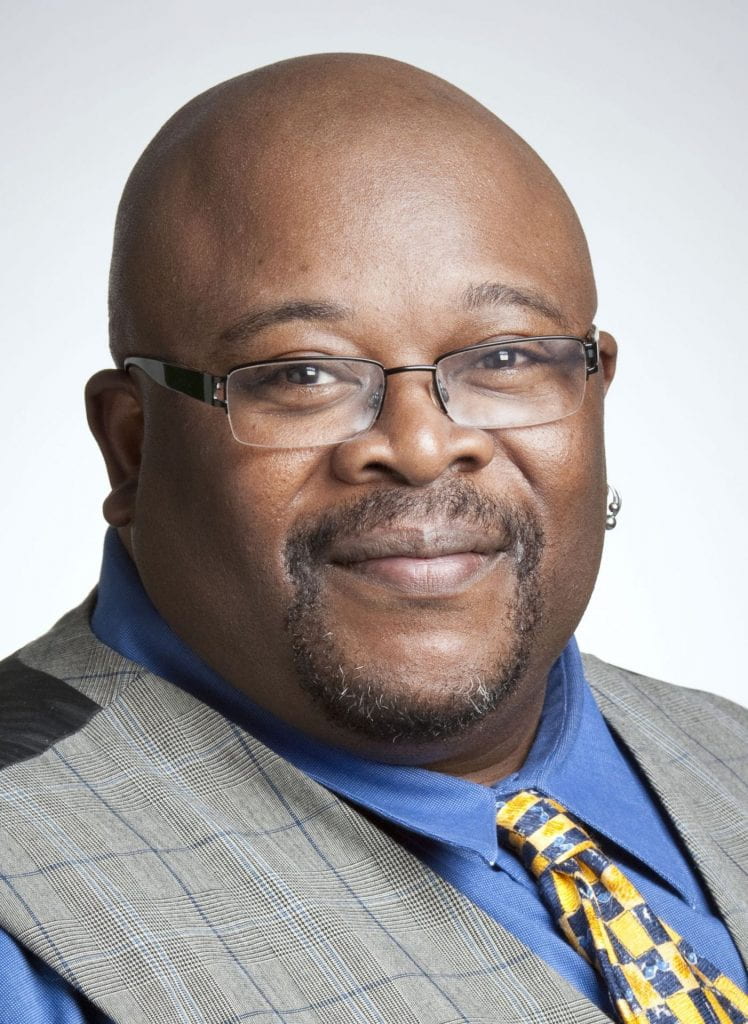 Dr. Christopher Chambers joined Providence College in 2018 as an assistant professor of sociology. Dr. Chambers earned a B.A. in Political Science from Drew University, a M.A. in College Student Personnel from the University of Maryland, a M.A. in Sociology from the University of Florida and Ph.D. in Sociology from Texas A&M University. Prior to joining Providence College, he was an Assistant Teaching Professor in the Department of Sociology and Anthropology at Northeastern University where he was recognized for his teaching and mentorship by the Sociology Graduate Student Society.
Dr. Chambers' research uses an intersectional lens to study the formation and expression of individual and collective black identities and seeks to specifically highlight the ways that gender and sexuality influence those processes. His research hopes to shed light on the inconsistencies, paradoxes, tensions and diversity of black life as it is lived in the context of racial hierarchy in America. He has written on social theories of racism and on black gay men's identities. At Providence College, Dr. Chambers teaches undergraduate classes in Introduction to Sociology, Social Theory and Race, Class and Gender; and he has presented on the topic of structural racism. 
Cathy O'Leary
Executive Assistant

Cathy O'Leary joined the Office of Institutional Diversity in 2014, she brings over 30 years of administrative knowledge and experience to the College. Prior to joining Providence College, she served as the office administrator for Arpin Group's International Division, where she worked closely with management, staff members, and clients to support an efficient and successful operation. Ms. O'Leary supports the VP, AVP, and Directors of the IDEI division is responsible for the administrative operations of both Office of Institutional Diversity and the Center @ Moore Hall, and serves as a front-line resource for the division.
Dr. Kara Cebulko
Campus Immigration Liaison
Kara Cebulko joined Providence College in 2009 is currently an Associate Professor of Sociology and Anthropology with a joint appointment in the Department of Global Studies. She was appointed as the College's Campus Immigration Liaison in 2018. Kara has her B.A. in Psychology from DePauw University and her M.A. and Ph.D. in Sociology from Indiana University.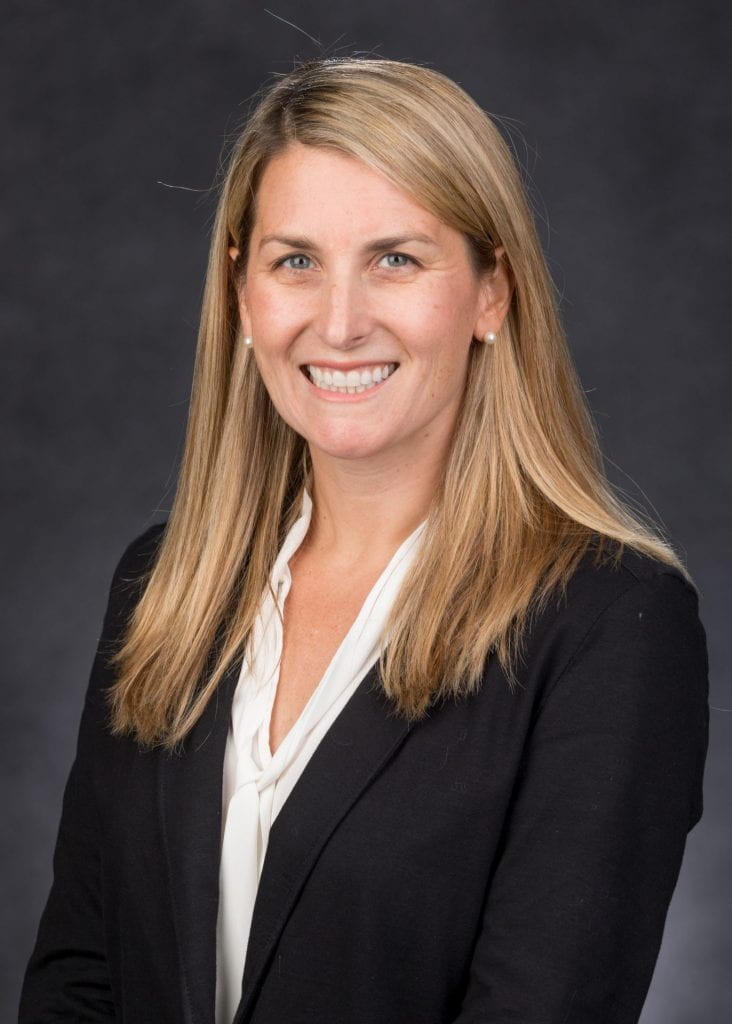 Dr. Cebulko 's research and teaching is motivated by a deep commitment to human rights. For the past 15 years, she has investigated how immigration status, race and other forms of inequality shape the transition to and experience of young adulthood for 1.5- generation immigrants (immigrants born abroad but largely raised in the US). She teaches courses on globalization, migration and borders including a Global Service Learning course to San Diego/Tijuana, Mexico every Spring. She loves co-facilitating this course with students and local community partners.  Dr. Cebulko is the author of one book Documented, Undocumented, and Something Else: The Incorporation of Children of Brazilian Immigrants and has published a number of journal articles.